Tubular profile Systems
Tubular profiles are ideal for industrial equipment such as sample trolleys, carts, Kanban racks, storage units, and workstations. They can be reused, making them very economic and simple to use. At AFTSL we offer a wide selection of tubular profiles, which can be cut and supplied up to 6m long. Components and accessories to use with our profiles are available for self-assembly.
Products to meet your requirements
Easysae provides revolutionary and innovative tubular aluminium profile systems. If you are looking for an Easysae tubular profile system supplier in the UK or Ireland, contact AFTSL today. We serve customers in Telford, Wolverhampton, Shrewsbury, Birmingham and the surrounding areas.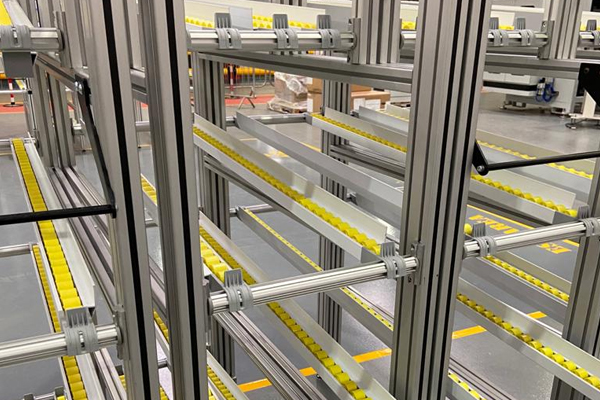 Improving production efficiency
The products are designed and developed to meet the lean requirements. All products are manufactured to help relieve problems associated with repetitive strain injury. Any of the existing elements can be integrated, interfaced or co-ordinated with our products, thus reducing assembly time. If features only 3 components, making planning, order placement, stock and warehouse management and final assembly that much easier.